A NOVEL TREATMENT CONCEPT WHICH ALLOWS YOU TO CUSTOMISE ORTHOTICS CHAIRSIDE TO SUIT YOUR PATIENTS.

The efficient processing and special material properties are the foundation stones of the Novaped flexspot concept for targeted contact, loading or relief.


THE PROCESSING
Time saving
Reproducibility
Simple to use
No specific tool / no adhesive required
Various possible applications
THE MATERIAL
Cushioning but non-abrasive multi-layered PU padding
Not temperature-sensitive
Multi-layered pressure relief or added contact
Reversible adhesive connections
Very high restoring force
Putting our best foot forward

We have now added another valuable feature to our Novaped product family, which already incorporate many useroriented technologies:

Novaped flexspot – the adaption assistant – for medical orthopaedic use, allowing you to create contact and loading or relief areas in next to no time.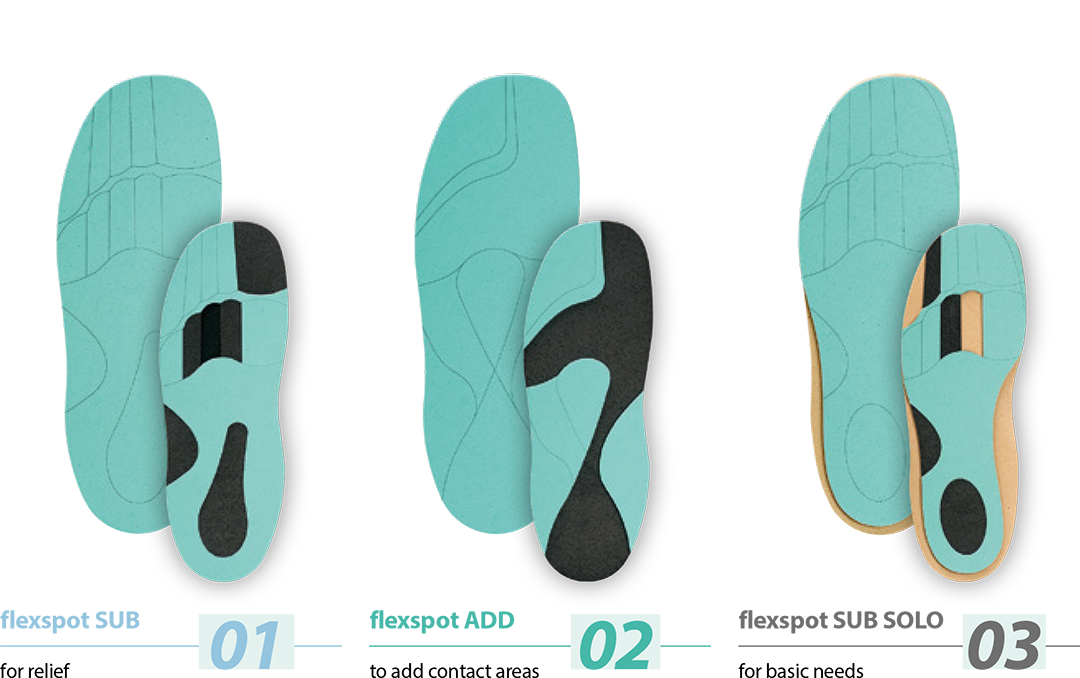 ONE CONCEPT. MANY POSSIBILITIES.
Novaped flexspot is composed of thin padding layers that can be delaminated. They are divided into pre-cut, anatomically designed zones. The individual zones can be removed layer by layer through heating.
This allows you to customise the top cover 3-dimensionally and create the contact or relief areas needed by removing the relevant pre-cut elements.
AN INSOLE SET COMPRISES:
A Novaped flexspot SUB or ADD padded cover
An insole base from the Novaped range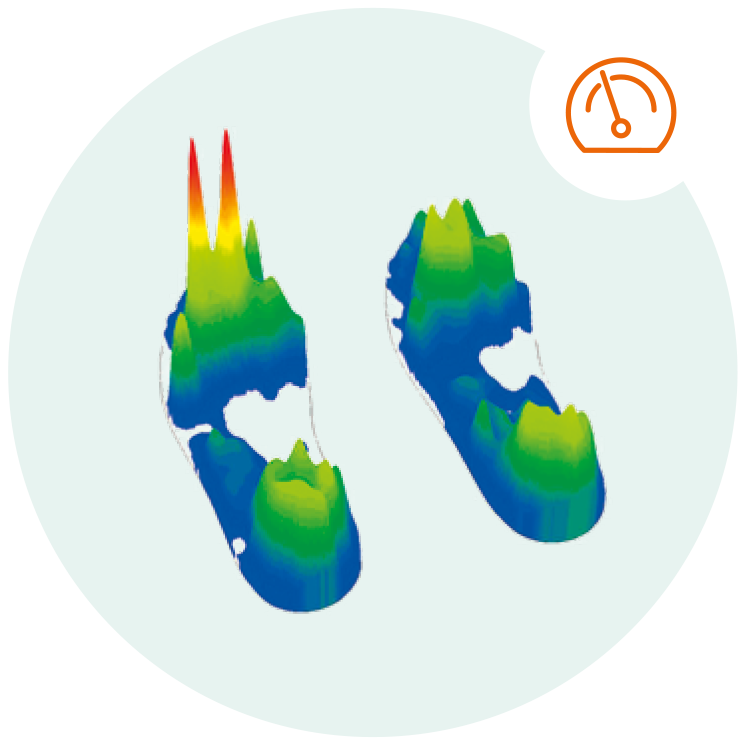 The pressure ratios
The removed elements with a thickness of 1 or 2 mm might look very thin, but they have a big effect. In the example shown, they have reduced the peak pressure values in the midfoot area (MPJ) by up to 55 %.
This shows that Novaped flexspot achieves the desired effect in a targeted way through carefully measured pressure relief.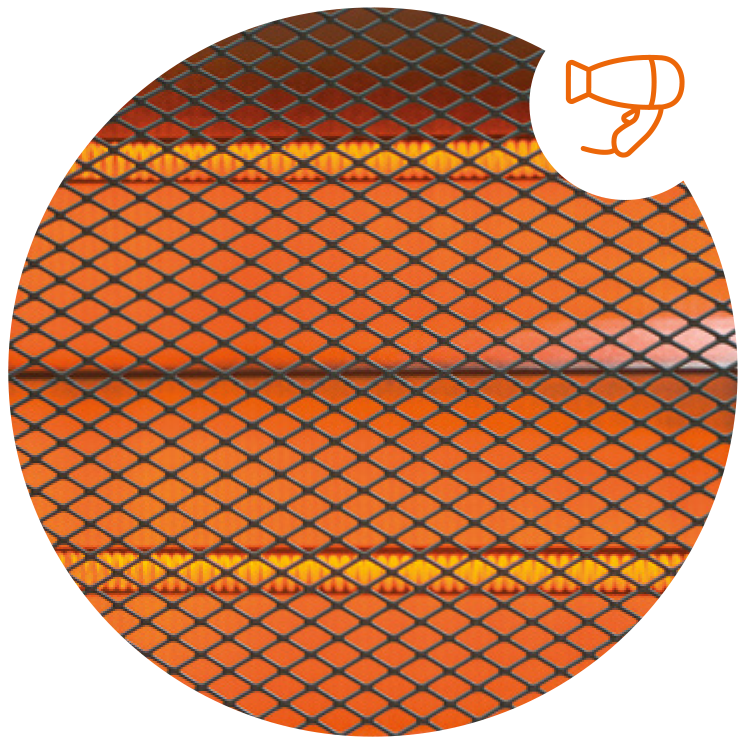 Hot air – as simple as it is clever
Simply remove the relevant zones from the individual material layers by heating them with a hot-air gun or in a hot-air oven (recommended for flexspot ADD). Thanks to the unique, reversible adhesive technology, you can reheat elements that have already been removed and use them again. No special tool or adhesive is required.
Individual treatment is literally in your own hands!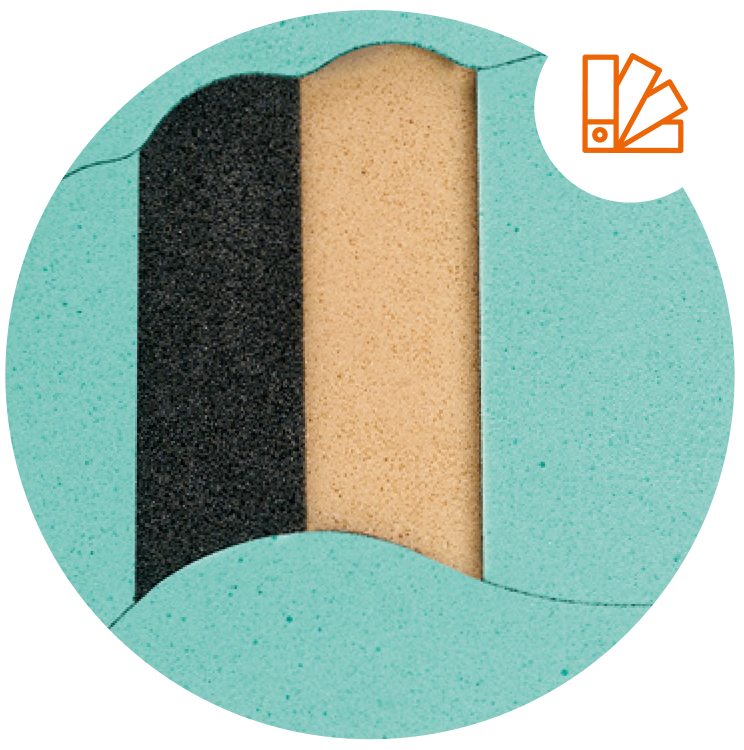 The materials
The multi-layered padding is made of cushioning, non-abrasive and temperature-insensitive polyurethane (PU). The properties of the PU materials are not altered by heating. The high resilience and permanent elasticity ensure a reliable cushioning.
These characteristics mean the material layers are simultaneously thin and effective.